Used Truck Dealer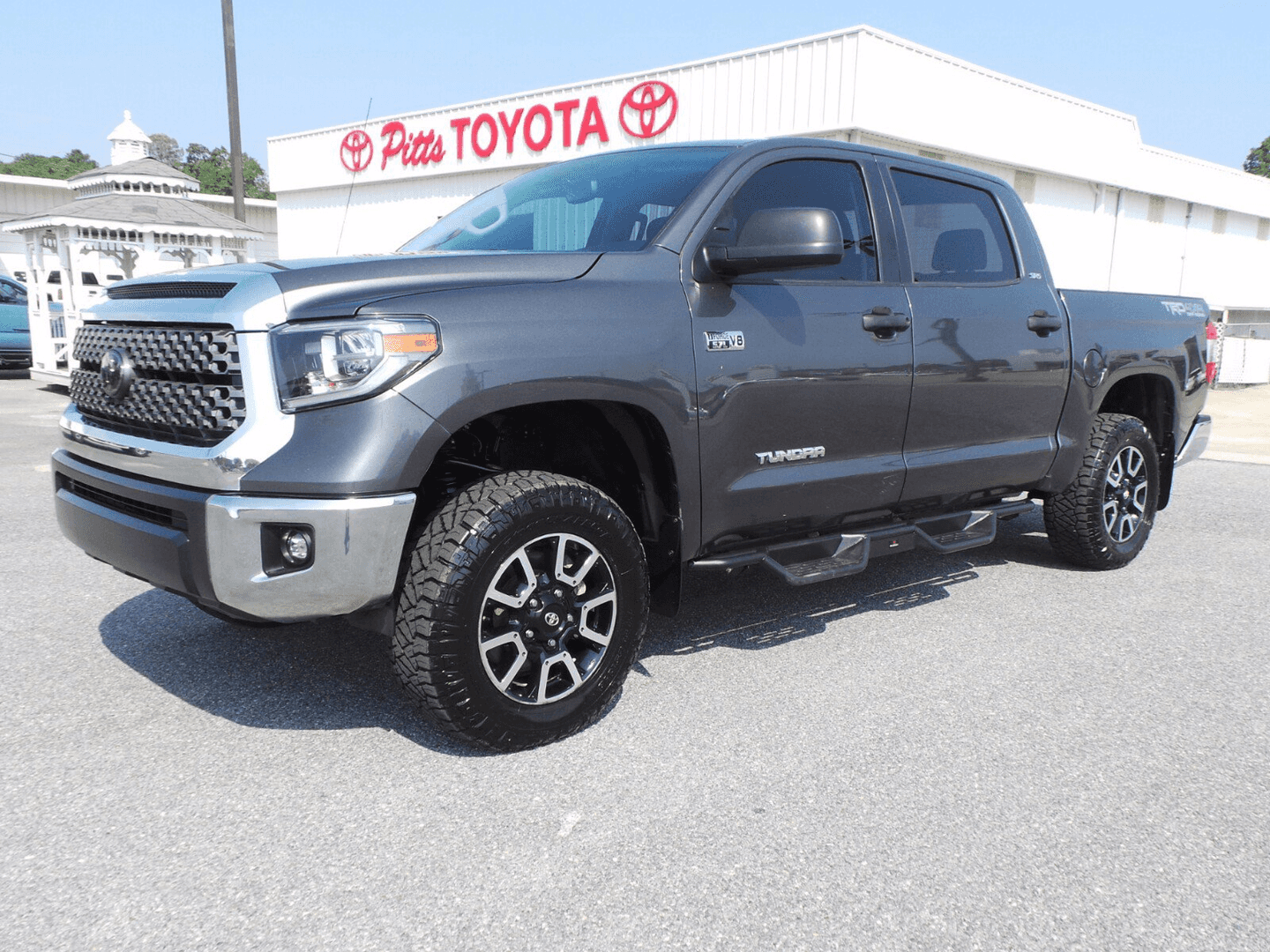 The Toyota Tundra and Tacoma are both epic models from the Toyota brand. They are part of a superstar lineup at any used truck dealer, but they play a special part in life here at Pitts Toyota. We get Tundra and Tacoma fans all the time, and it's our honor to showcase the used models. Those are the models with character and proven-performance.
Used Toyota Tacoma
The mid-size Toyota Tacoma is on the more maneuverable side and shows just how much Toyota has a grasp of sizing for their trucks. Many people prefer an easy to handle truck over one that towers above all else just for the appearance of it. With personalized Tacoma accessories, you can easily adjust the look of your model and create something that's more massive.
Colors for years like the 2015 model (a good starting point for modern used Tacoma trucks) included Super White, Blue Ribbon Metallic, and Inferno (a red shade). A used Toyota Tacoma like the 2015 model grabs you horsepower ratings that range from 159 to 236. Torque on the truck that year was 180-266 lb-ft.
Used Tundra Options
A used Tundra gets just as much attention from our customers. This truck is a more full-size, off-road model, so it's going to pack extra horsepower. The 2015 model year – a bridge between the present and past – was rated at 310 to 381 horsepower and 327 to 401 lb-ft of torque. Trims from each model year include the SR (a base model), LTD, TRD Pro, and 1794. These trims represent what the Tundra as a design has to offer. The TRD Pro, for example, is often equipped with 6-speed transmissions (electronically controlled), 170 AMP alternators, and Bilstein brand shock absorbers. It's a truck that's best suited to the outdoors, but you'll get a lot of compliments if you make this a commuter.
The Tundra is always nicely dressed with off-road tire selections, black side window trim, and fog lamps that are LED and auto adjusting. The model's skid plates and splash guards are just right for the tougher trails in America.
Make a Used Truck a Part of your Family
Used trucks are more economical, diverse, and easy to research. A new, untested model doesn't exactly have a record you can research. Our used Toyota trucks are highly researchable, and you can see how many owners the model had and how well-cared for the model was.
The Toyota brand knows how to make a truck like no other brand on earth. Compact-mid-size models are a highly coveted class of trucks right now because of their easy-to-handle drive style and toughness. Best of all, Toyota makes some of the safest trucks in the world.
Details at Pitts Toyota
No matter what type of pickup truck you want in your driveway this year, we've got it here at Pitts Toyota. Our exceptional selection of used trucks for sale will give you a vision to aim for. Contact our crew today to discuss our options, financing, and service. We want to be your permanent used truck dealer.