Used Car Dealerships in Dublin, GA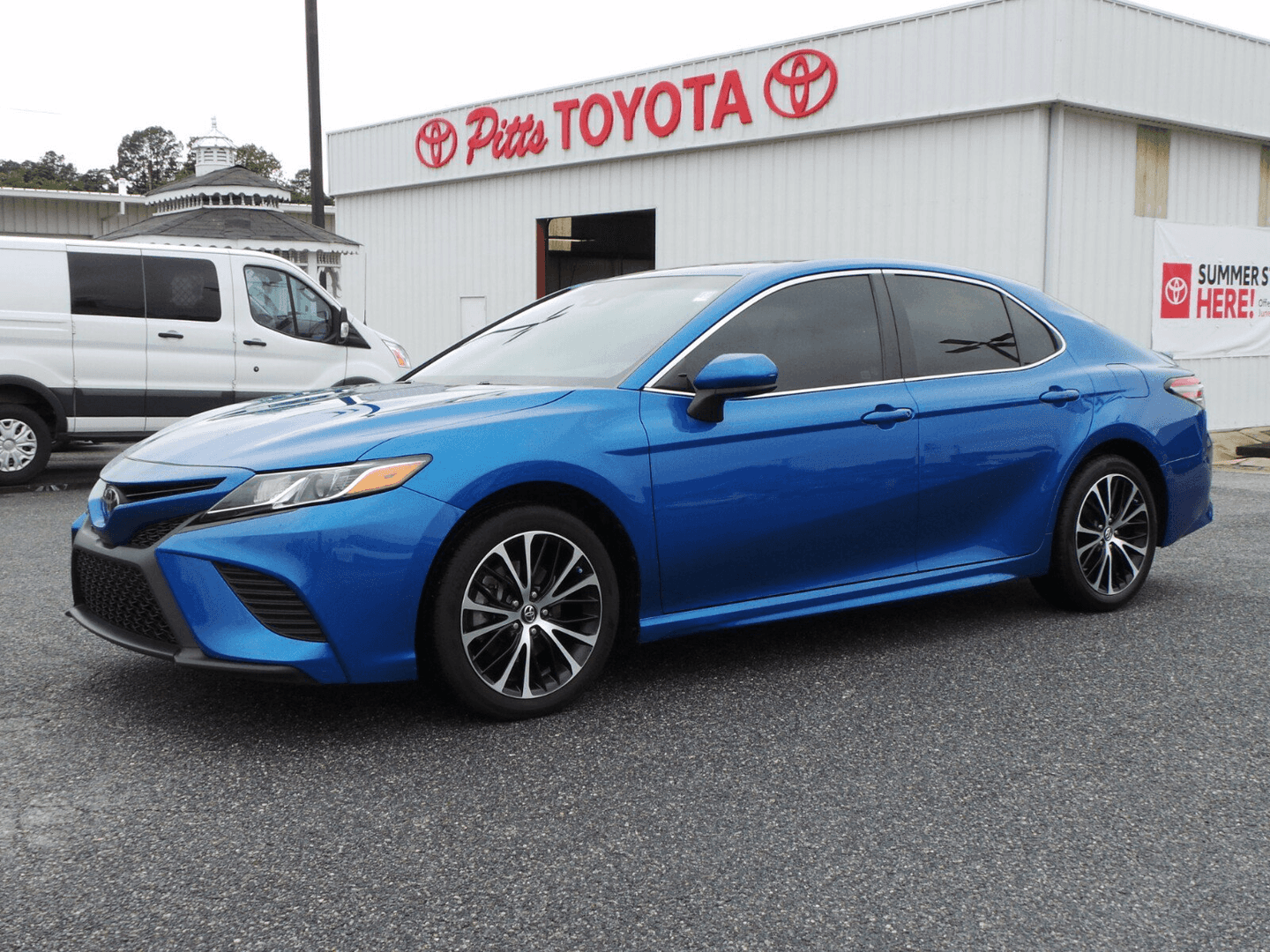 Used car dealerships in Dublin GA don't come any more dedicated than Pitts Toyota, a dealership that's been delivering elite customer service and fantastic savings for the last 40 years. To be in business that long, we have to be doing something right. Many of our customers have actually been with us that long, buying their first automobile with us back in the old days and then continuing to trust us for used cars in Dublin GA. A first impression always matters. We're glad we've made such a positive impression on those who search for Dublin GA used car dealerships.
Used Cars, New Beginnings
Used car dealerships in Dublin GA have the honor of selling vehicles that have served other families for years. Once in awhile, we'll have a recently used, one year old model, but the majority of our inventory will focus on those vehicles with a long history of proven performance. Every pre-owned and certified pre-owned vehicle deserves a new beginning, just like every family deserves a great used vehicle.
Used vehicles might be used, but they have the potential to perform in all new ways when they're handed to the next owner. Your driving style and needs will be different from its previous owner or owners. When you shop for used models from used car dealerships in Dublin GA, you shop from a group of reliable cars that made it into another era. They didn't stay parked or wear out. With a helping hand from our certified auto mechanics, your used vehicle takes its rightful place among our used cars for sale in Dublin GA. It'll give you a lot of advantages in life.
Every Step of the Way
Our dealership works with customers to create an organized, simple way to buy your next used vehicle. We keep our inventory high quality and diverse so that you always have something great to choose from. Used cars for sale in Dublin GA don't come any better than the select models we choose for our inventory. This is a selection of cars you can count on.
As we rightly point out, our goal is to be there for you every step of the way during your shopping experience. That's why we're available online through chat or text at any time. Sometimes shoppers just want to be isolated with their smartphone and really absorb and research the inventory available to them. Questions still come up while you're researching. If that happens, you can count on us to be there. We're also available during financing and auto service procedures. Just knowing you have a professional, friendly team member on your side is enough to make it a lot more fun to buy a vehicle. Your next vehicle is here in our inventory. It's our job to help you discover it.
Talk to Pitts Toyota
We want to be on your side. Give us a call when you have a few leisure moments, and let us help move you one step closer to your next pre-owned or certified pre-owned model. We're available through email, text, chat, and phone.