Used Car Dealer Near Me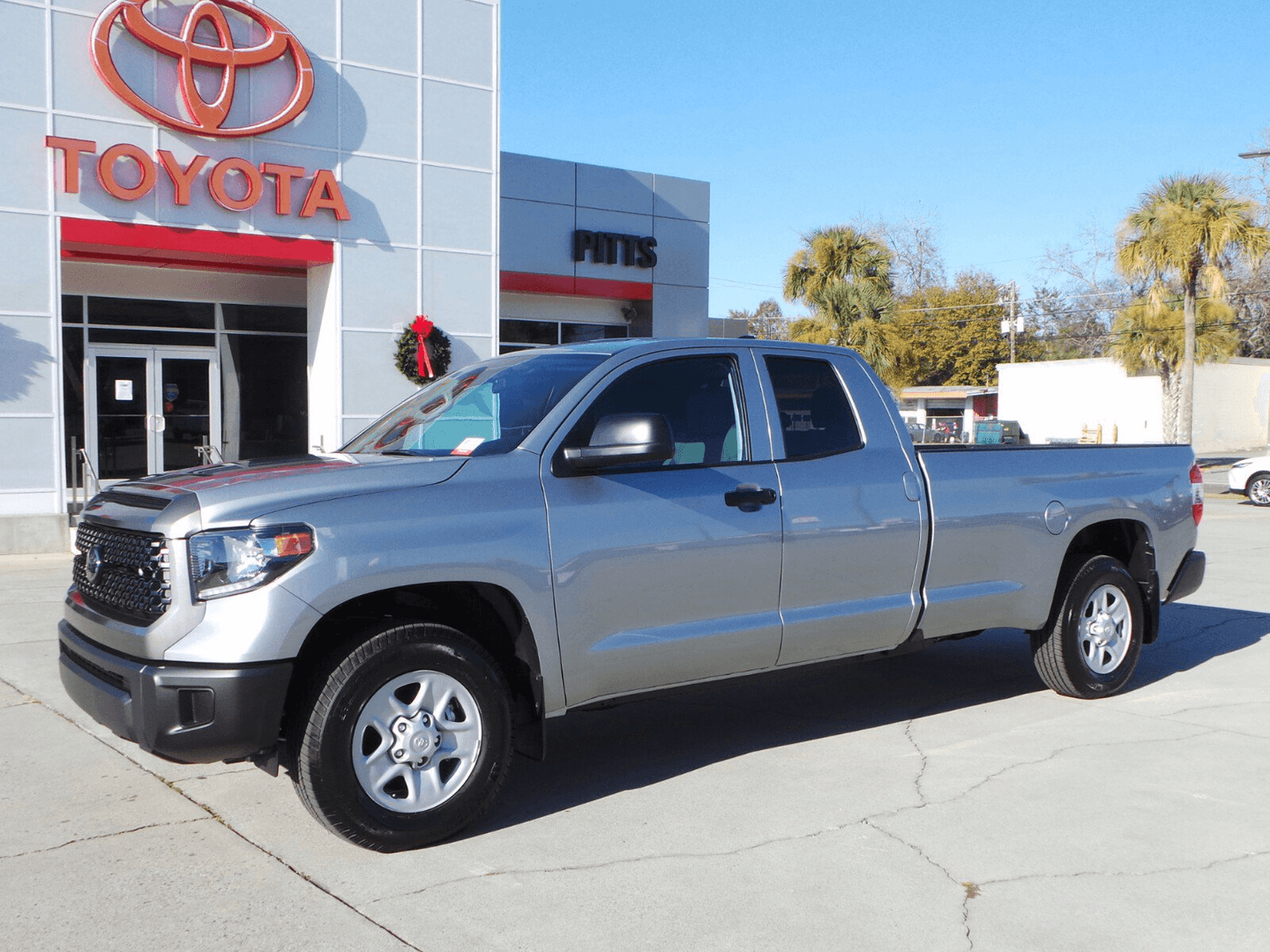 A Brand New Era for Used Toyota Buyers
Used vehicles are more reliable, more durable, and more valuable than ever before. Due to the new car shortage, people are flocking into Pitts Toyota to get their hands on the hottest pre-owned and certified pre-owned vehicles, all of which are verified and inspected for quality conditions. Our team of certified and factory-trained auto mechanics go over all used Toyotas for sale near me and confirm that they are worthy of our customers.
Toyota Used Trucks
A truck is for the workers of the world, the people who commit to getting things done and in a big way. The mechanical equipment on Toyota used trucks made within the last 20 years has made them reliable and capable of heading toward that coveted 300,000 mile marker. If you search for a used car dealer near me, you'll often run into Pitts Toyota and an astounding selection of used Toyota for sale near me. Those models will include the classic Toyota Tundra and Tacoma models. What's a pre-owned or certified pre-owned Toyota truck mean to the average buyer?
On-demand horsepower and torque
Off-roading
Comfort
Durability
Exploration
Handsome good looks
Toyota Used SUVs
Maybe you're not much of a truck fan and would prefer the family-centered utility of our Toyota used SUV inventory. Any search for a used car dealer near me will also have the rugged dependability of full-size SUVs, mid-size models, and sporty compact SUVs. The SUV is most known for its care for families. Each detail and engineering feat is designed to let families live a life of leisure, entertainment, and luxury. Seats are highly configurable and allow the average SUV owner to convert from passenger to cargo capacity with just a click of a button or a fold-down motion. SUVs also offer:
A noble exterior that one can be proud of
Off-road capability
More towing capacity than a passenger car
Sportiness, such as spoilers and roof rails
Focus on touchscreen infotainment systems
Luxurious leather interior
When you shop with Pitts Toyota, you choose from SUVs that have all of these features and more. Their reputation for getting families everywhere in style is an amazing feat year after year. With trucks and SUVs, it's not always just about size. They have a rugged handsomeness that the average buyer can relate to and be proud of.
Shop at Pitts Toyota
Pitts Toyota is a dealership that's right in your neighborhood. Our attentive sales team is around to answer your questions at any time. If you're like a lot of used shoppers this year, you believe heavily in researching your vehicle's features and history. We have online features that let you explore both of those, all while having quick access to a sales team that's always there to help. Please contact us online or by phone today to learn more about our rich inventory of used Toyota trucks and SUVs.